The annual Friends of Noe Valley Garden Tour will be held on Saturday, May 6th from 10am to 4pm. Nine private gardens are open that day for you to view. So mark your calendar, grab some friends, buy your tickets, lace up your walking shoes and get ready to see some dazzling, impressive, and enchanting gardens on Saturday, May 6th.
Ticket prices are $20-Adult, $18-Senior, Kids-Free. You can purchase tickets online HERE and on Saturday mornings in April at the Noe Valley Farmers Market in the Town Square located on 24th Street. Merchants selling tickets include Folio Books, Just For Fun, Olive This Olive That, Omnivore Books on Food and When Modern Was. Once again raffle tickets will be sold for garden themed prizes. Tickets are $1 each or $20 for 30. Proceeds from the Garden Tour are donated each year towards neighborhood beautification projects.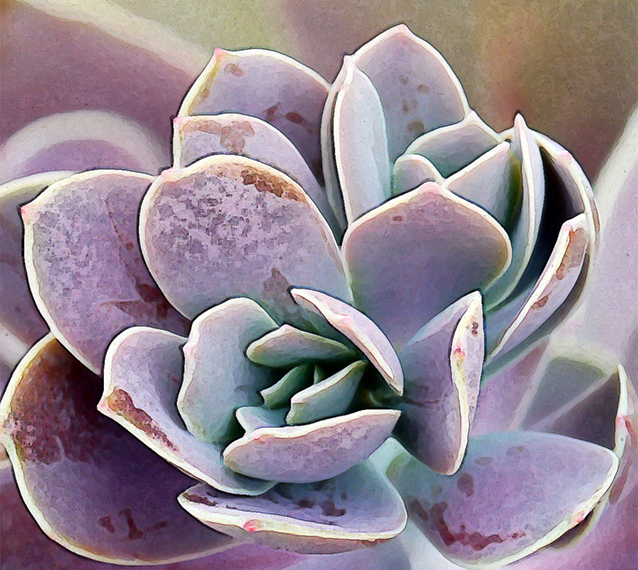 Here are the 2023 gardens:
STUNNING VEGETABLE GARDEN
This large garden was recently redesigned to be accessible for people using walkers and wheelchairs. It features easy access from gate to recycled brick patio, wide main pathways and several chair height raised beds. Primarily a food garden, mature pomegranate, fig, persimmon and guava trees grow alongside a seasonally changing array of vegetables, herbs and edible flowers. Storage shed features a green roof.
HILLSIDE RETREAT
High up a hill sidewalk plantings greet you in front of this home. In the backyard you will find a terraced garden, with lovely views surrounded by greenery. Plantings include colorful bee, butterfly and bird friendly plants mixed in with shade plants, mature trees and shrubs. Two coral bark maples and a 38 year old Meyer lemon tree add to the mix. A flagstone patio provides space for entertaining and relaxation and an upper deck offers tree filled views over Noe Valley. Owner created art is scattered throughout the garden.
LIBRARY GARDEN
At our local library you will discover both sun and shade gardens. This inviting space awaits exploration and allows patrons to enjoy both a western shade garden filled with azaleas and rhododendrons as well as a sunny garden filled with a riot of color enhanced with California natives and a large lemon tree. A path of ferns and camellias leads the visitor to a large espaliered plum tree. Master Gardeners will be on hand to answer all your garden and plant related questions.
CREST OF THE HILL
Behind an ornate iron gate you will find an historic property featuring a beautiful Italian fountain. This property, with its stunning views, sits on top of Liberty Hill. The newly renovated front garden is filled with colorful plants spread throughout well established ceanothus, spruce and palms trees. There is even a lovely bed of roses. The home was originally built and owned by the longest sitting Mayor of San Francisco, locally known as "Sunny Jim"!
HUMMINGBIRD HAVEN
A flagstone entrance way leads you into this fragrant and colorful garden of hummingbird and butterfly favorites. Fuchsia, ceanothus, Douglas iris, penstemon, cuphea, multiple varieties of sage, and several types of ground cover border a wooden walkway creating a lush English style garden. Flowering trees can be seen throughout the garden and include cherry, dogwood, lemon and a large Princess tree. Many of the delightful ornaments seen throughout the garden are owner made!
SUN AND SHADE
This south-facing garden is a typical back yard space defined by two planted fences on the east and west, and a tall, ivy-covered retaining wall at a higher elevation to the south. A challenge is that part of the garden is very sunny, and part quite shady. The yard was originally a concrete disaster, and over many years all the concrete paving has been demolished, the soil improved, a brick terrace added, and the new space was planted with trees and shrubs. There is an ever changing seasonal garden which is a year-round joy both from inside the house and from outside. In the garden you will find two plum and two apple trees, a plethora of culinary herbs, and a home to bees, birds, and other pollinators.
A REVIVED GARDEN
In 2009 the garden you see at this home was in its natural state with just a fence, high weeds and not much else! Since then the owners have added a meandering flagstone garden path lined with hydrangeas, lavender and succulents. Roses, which survived a few years of neglect, are now happily blooming. A highlight for the owner, who grew up on an apricot orchard, is a 30 year old Blenheim apricot tree that still produces a bountiful crop of apricots!
URBAN DELIGHT
Originally designed by by Carolyn Atherton in 1989 this garden was renovated by Malcolm Hillan in 2014. The garden features a rich and fragrant display of roses, wisteria, and fruit trees that are anchored by tree ferns, a Japanese cherry tree and a New Zealand tea tree. Don't miss this colorful oasis!
PERFECT FOR ENTERTAINING
In this peaceful, park-like setting you forget that you're in an urban environment. Multiple decks throughout the garden were created for lounging and entertaining. One has Comice pears that can be picked directly from a raised deck. A unique variety of potted and planted Japanese Maples are growing throughout the garden. Some of these maples have been cared for in pots for over 20 years! Intimate, miniature succulent gardens are displayed in ceramic planters that were thrown and handbuilt by the owner.
If you would like to be a Volunteer Garden Greeter you'll receive a FREE ticket for the Tour. Garden Greeters take a shift at one of the gardens to welcome visitors and check them in, sell tickets as needed, and sell raffle tickets. To volunteer, send an email to [email protected]. Shifts are 10am-12noon, 12noon-2pm and 2-4pm.
THANK YOU to our generous sponsors for supporting the Garden Tour!
Gold
Dennis Otto
NoVY
Sloat Garden Center
Urban Farmer Store
Vivre Real Estate – Danielle Lazier
BJ Droubi – Generation Real Estate
Corcoran Icon Properties
Dennis Pennebaker – Compass
Dirty Hoe Landscaping
Flora Grubb Gardens
Flowercraft Garden Center
Love and Stem
Mitchell's Ice Cream
Noe Valley Farmers Market
Noe Valley Merchants & Professionals Association
SkinSpirit
Urban Scout