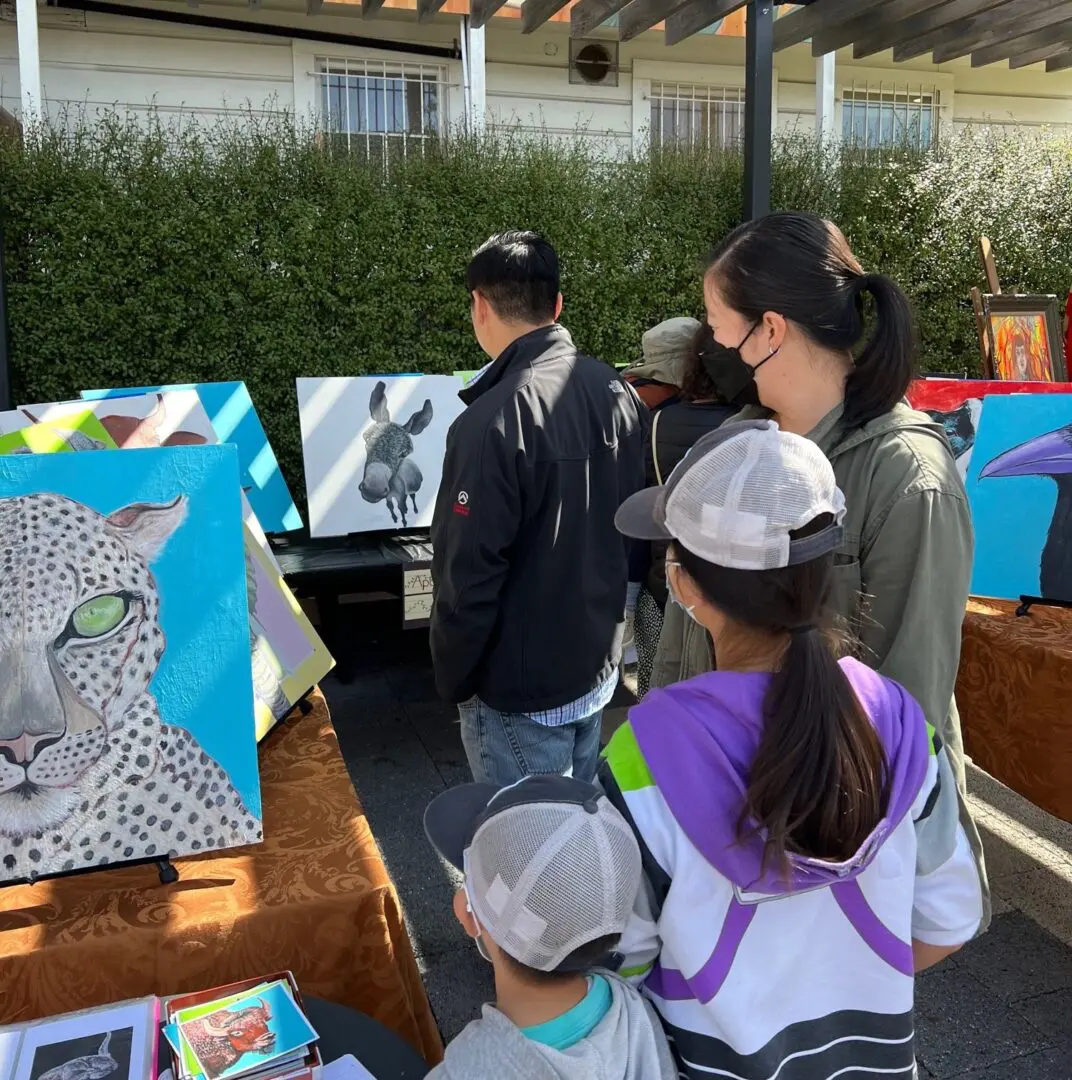 Throughout the year, Friends of Noe Valley organizes activities and events that connect the neighborhood by connecting its people. Here's what we have planned:
Word Weekend – A celebration of the written and spoken word held in the month of March. Events for all ages in various locations include author's talks, poetry slams, kid's activities, non-fiction and mystery nights, and more!
Garden Tour – Our May event showcases beautiful and interesting gardens throughout the neighborhood and raises funds for Noe Valley beautification projects.
Noe Valley ART Festival – An Art Festival held in September featuring Noe Valley artists, musicians, and craftspeople. Activities for children and adults! A celebration of the creativity in our neighborhood!
The Noe Valley Town Square is the very heart of Noe Valley! Originally a parking lot and gas station, the space has been converted into a community gathering spot.
Events are held throughout the year, including movie nights, music presentations, tai chi and yoga classes, art lessons, dances, gardening opportunities, dinners, and more!
The space includes a children's play area, a climbing wall, trees, benches, tables and chairs, moveable planters, a trellis canopy, and a Saturday morning farmer's market. The Town Square is a space that speaks to the need for people to have a community and to come together.
The Noe Valley Association sponsors community events listed on the Town Square site in coordination with the San Francisco Recreation and Parks Department.